International Tour 2019
12-23 March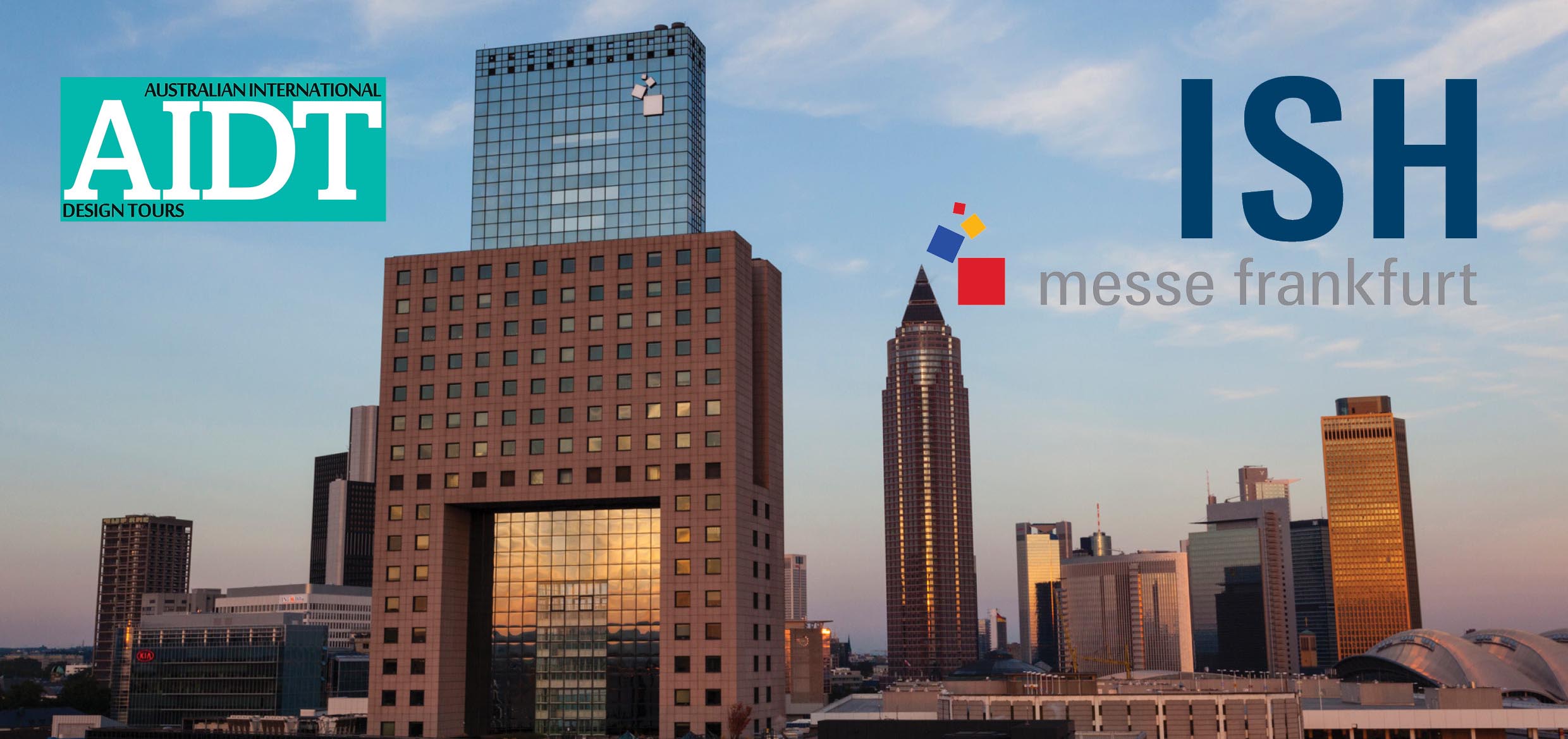 In association with our valued Sponsors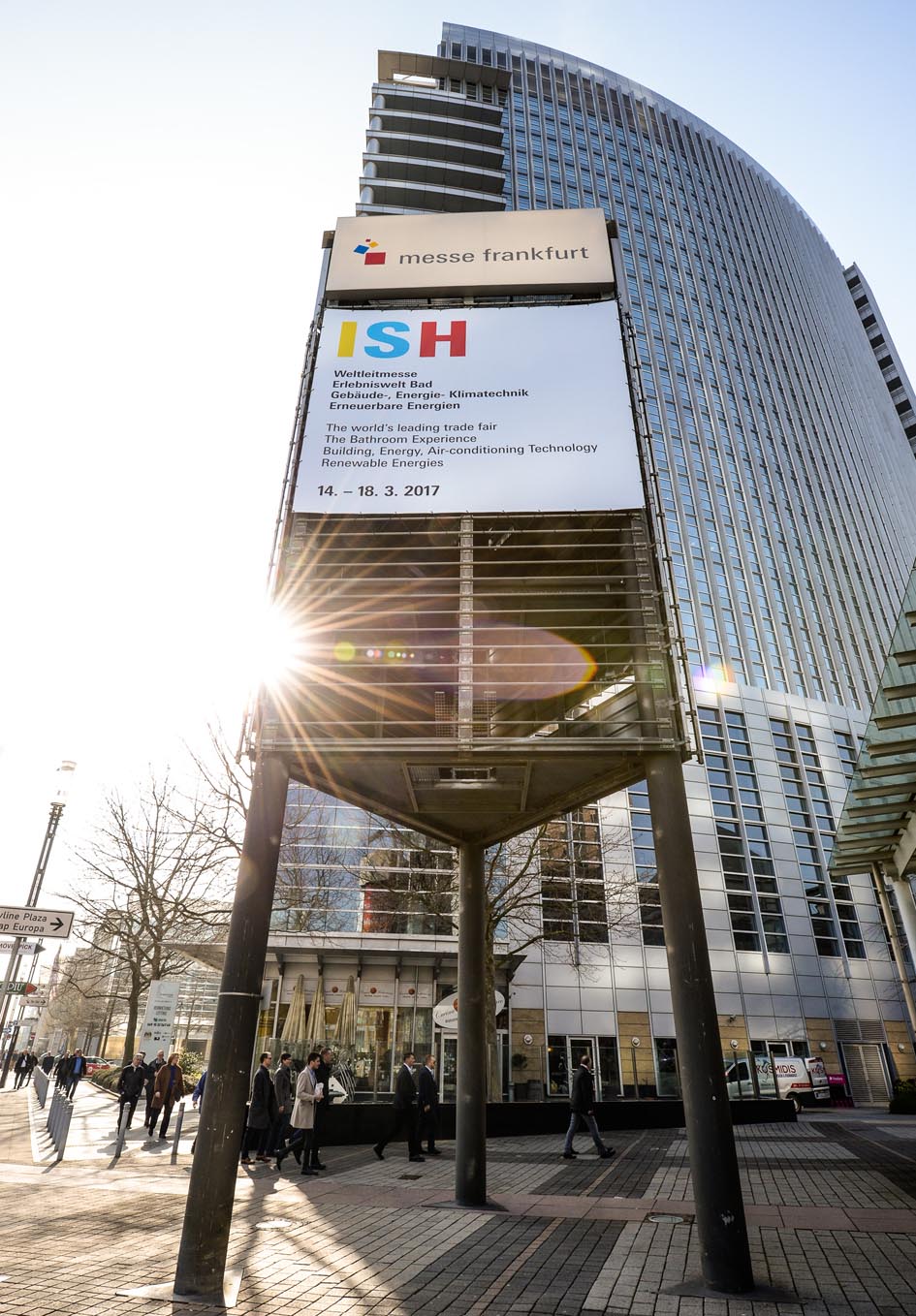 Australian International Design Tours (AIDT) invites you to visit ISH in Frankfurt, Germany in March 2019. ISH is the world's leading trade fair focussing on the responsible management of water and energy in buildings. It sets trends for modern bathroom design, sustainable heating and air-conditioning technology, and intelligent home systems with its two key sections — ISH Water and ISH Energy. ISH also meets the growing demand for comfort, convenience, individualisation, well-being and aesthetics. Integrated solutions are able to cover all these requirements and make a decisive contribution to energy efficient and resource-friendly building systems. In addition, tour attendees will enjoy an architectural tour of the incredible Porsche Museum in Stuttgart as well as amazing German hospitality in Schiltach at the home of Hansgrohe, in Hornberg at the home of Duravit and in Münster at the home of Kaldewei (courtesy Bathe). This 12-day International Tour is fully tax-deductible with an itinerary jam-packed with industry-focussed events plus showroom and factory tours.
Tuesday 12th March 2019
Welcome drinks at Frankfurt Hotel from 6pm
Welcome Dinner
Wednesday 13th March 2019
ISH Show – Day 1
Thursday 14th March 2019
ISH Show – Day 2
Dinner included
Friday 15th March 2019
ISH Show – Day 3
Saturday 16th March 2019
Luxury coach transfer to Schiltach, Germany
Architectural tour Porsche Museum
Lunch and Dinner included
Sunday 17th March 2019
Free day
Dinner included
Monday 18th March 2019
 Factory and showroom tours at Hansgrohe
 Lunch and Dinner included
Tuesday 19th March 2019
 Factory and showroom tours at Hansgrohe
 Lunch and Dinner included
Wednesday 20th March 2019
 Factory and showroom tours at Duravit
 Lunch and Dinner included
Thursday 21st March 2019
  Luxury coach transfer to Münster, Germany
 Lunch included
  Free evening
Friday 22nd March 2019
 Factory and showroom tours at Kaldewei
 Lunch and Dinner included
Saturday 23rd March 2019
 Tour concludes — own arrangements
"AIDT 2018 was an outstanding tour that exceeded my expectations. Well organised and varied, I come home inspired with memories to last a lifetime" – Rina, Vic.
"Relax and enjoy the experience and knowledge that Simon and Mel can provide. Value from the moment you start! Leave the organisation to them and you will be in good company together with other designers" – Robert, SA.
"As a freshly graduated designer I was extremely excited by the idea of being a part of Eurocucina. I was blown away by the magnitude of this event and was in awe of all that we saw! I could not fault the trip, it met all my expectations and more, thank you Mel and Simon" – Nadine, Qld.
"Being able to see firsthand what goes on behind the scenes at both the factories where they design and produce their products was fantastic! It reinforces my opinion of the high standard and superior quality both these two companies provide" – Sonja, ACT.
All transfers from arrival at the Frankfurt hotel until completion (luxury coach or similar)
All accommodation
All breakfasts
8 dinners (see itinerary)
5 lunches (see itinerary)
All entry passes to ISH
Architectural tour of the Porsche Museum
Free metro travel in Frankfurt
ISH – The Show
No other show is as sharply focussed on forward-looking subjects such as the conservation of resources and the use of renewable energies. At the same time, ISH is the foremost showcase for sanitary installations, intelligent living and innovative building solutions. More than 2,400 exhibitors, including all market leaders from home and abroad, launch their latest products, technologies and solutions onto the world market at ISH.
The ISH Water section focuses on innovative bathroom design and sustainable sanitation. In addition to the latest design developments, the world's biggest showroom for the sector spotlights modern, sustainable technology designed to meet modern needs. The ISH Energy area is the ultimate showcase for efficient heating and air-conditioning systems in combination with renewable energies and therefore the most important source of inspiration for future-oriented building services technology.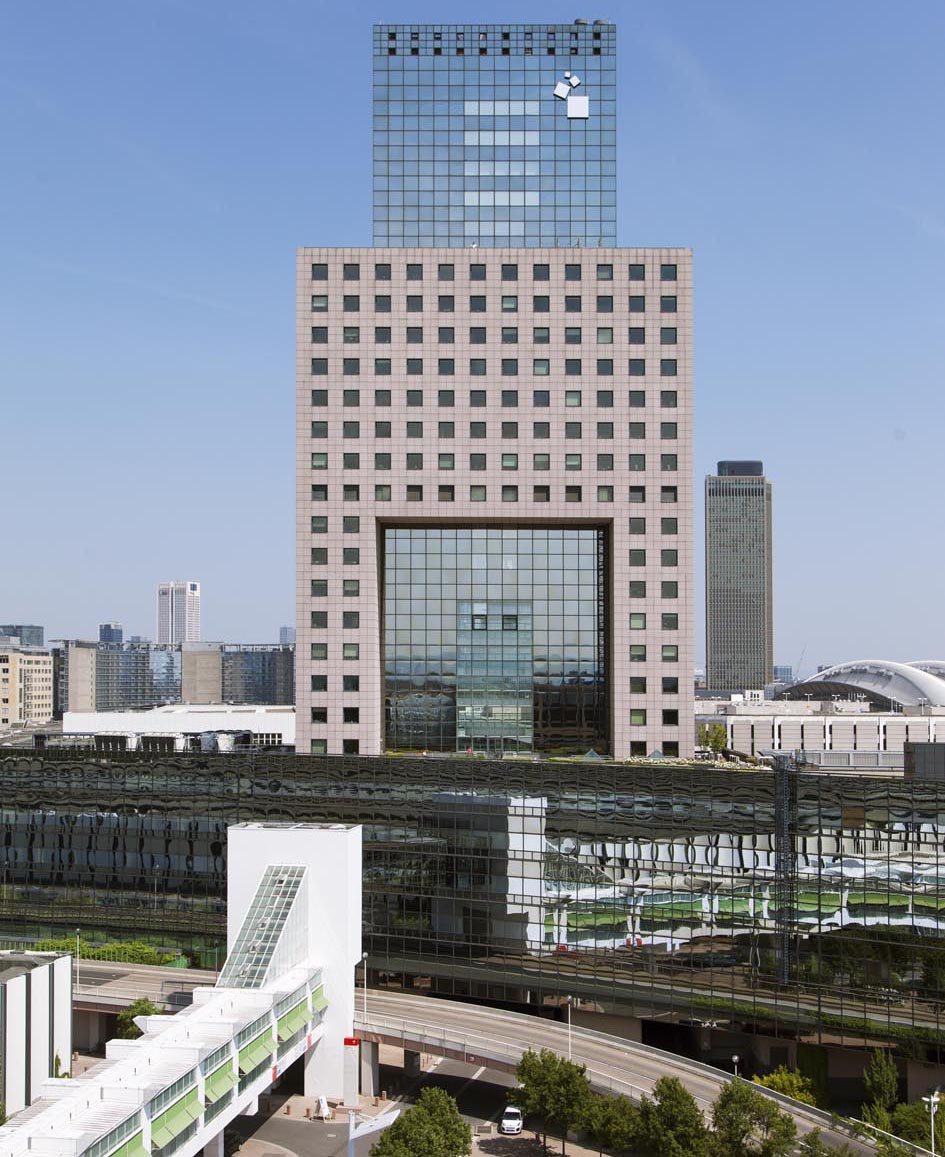 Participants and accompanying partner/s $3,999.00 (per person) $700.00 Single Room Supplement
Please note: only 6 single rooms and 9 double rooms are available
Deposit $1,500.00 Non-refundable/per person
To be paid on return of booking form
Final Payment $2,499.00 Payable by 31st December 2018
(plus $700 single supplement, if applicable)
KBDi
KBDi is Australia's premier industry organisation for kitchen and bathroom designers. It is committed to helping Australia's finest designers succeed in design and design for success.
FIAA
FIAA is the first choice association for furnishing, cabinetmaking, kitchen and joinery industries. Its focus is on member services and training, and ensuring your business is supported.
AWISA
The AWISA 2018 exhibition will take place at ICC Sydney from 4-7 July 2018. The exhibition is the must-see event for everyone in woodworking and associated industries and professions.
ASOFIA
The Australian Shop and Office Fitting Industry Association (ASOFIA) is the leading national voice for the industry with more than 450 members across many disciplines of the sector.
QIDA
The Queensland Interior Decorators' Association (QIDA) is a dynamic, supportive membership group of qualified interior decorators and designers, design students and industry associates.
CMDA
The Cabinet Makers and Designers Association (CMDA) was formed to represent the interests of businesses throughout Australia involved in the design and manufacture of cabinetry and to assist them with improving their business practices and expertise.